Best Dinner Date Spots in Zurich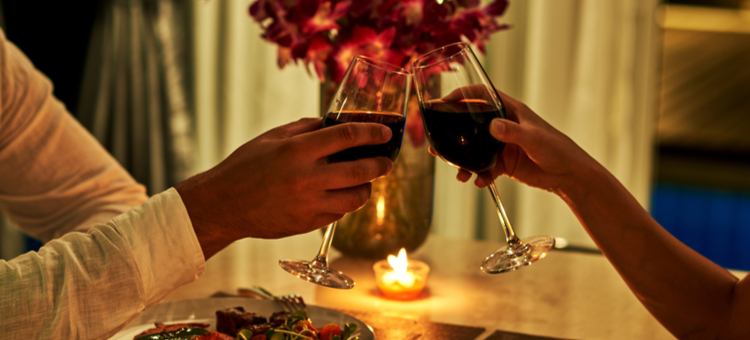 Are you looking for a luxurious dinner date spot in Zurich? Here at Jade Escort Agency, we have picked some of the city's most high-class establishments, so you can easily find the perfect place to spend a memorable evening. Why dine alone when you can enjoy an evening with some of the most beautiful escort models in Zurich?
Restaurant Pavillon - Fine dining in Zurich
One of Zurich's most popular gourmet restaurants, Pavillon boasts two Michelin stars and serves "art on a plate". The escort lady who will be accompanying you for the evening will be impressed by the restaurant's innovative approach to traditional cuisine, which is unlike anything else in the area.
Afterward, why not explore the rest of the night surprises with one of our stunning Zurich escorts? If you are looking to end the night with a few naughty twists, why not let Vivienne entertain you? She is sophisticated and beautiful, a girl who cannot wait to explore your adventurous sides.
Widder Restaurant – Zurich's Luxury Hideaway
The Widder Restaurant is not just about delicious food and unforgettable moments, it is also part of a hotel right next to some of the most breathtaking lake in Switzerland. If you decide to stay there, why not picnic by the waterside before you stay in one of the hotel rooms with some of our most beautiful escort ladies?
Restaurant Kronenhalle - First class culinary
The design of Restaurant Kronenhalle is perfect for those who wish to combine their passion for art with an intimate dining experience. Enjoy the best Switzerland and the Mediterranean have to offer, all with a lovely, young escort lady by your side. Whether she is blonde or you prefer a natural beauty, we have the most stunning high-class escorts to accommodate your desires at Jade Escort Agency.
Hiltl Restaurant – Vegetarian since 1898
Claiming to be the oldest vegetarian restaurant in the world, Hiltl has been open since 1898 and is the best meat-free option for you and your luxury escort. Hiltl loves to play with Asian flavors and give them a veggie twist. Elena is the perfect escort as she loves this cuisine and will be thrilled you have chosen this thoughtful dining option. Afterward, who knows? You may be able to explore every inch of her toned body.
Leafs Restaurant – the perfect restaurant for brunch and dinner
For brunch or banquets, a drink in the bar or an evening meal, Leafs Restaurant is one of the finest dining experiences in the city. The food favors local ingredients cooked in fine artistry employing national and international trends. Why not find a local escort girl to enjoy Zurich's finest cuisine? We have all manner of high-class companions who are delighted to enjoy this food, including naturally beautiful young and elegantly enhanced ladies.
~~~
Whatever or whoever you desire, we have a gorgeous escort model for you, and now, hopefully, the perfect setting to enjoy each other's company. Why not take things to the next level? Book a hotel room so you can fully get to know each other!
Regardless of how you want to spend time with one of our high-class escort girls, booking a VIP companion wherever you are in Switzerland is easy with Jade Escort Agency. Head to our booking page to take one step closer to enjoying a romantic evening with a Zurich escort today!