Top Picks For Escort Friendly Luxury Hotels In Lugano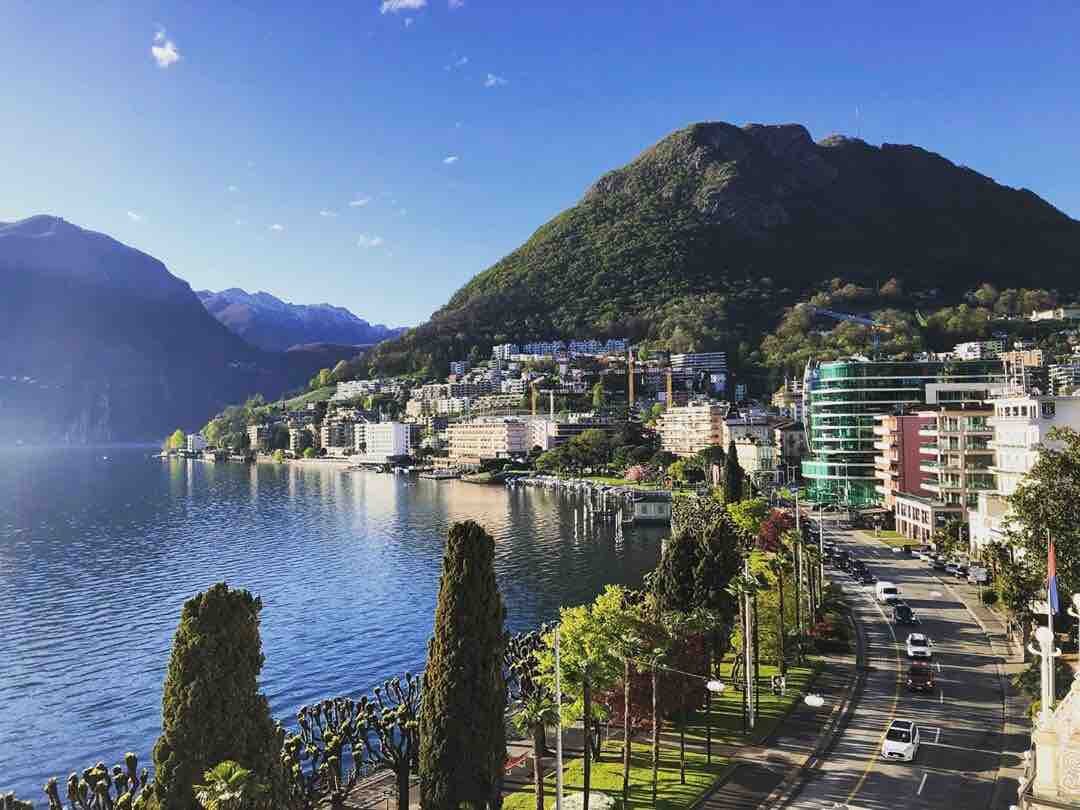 In the heart of Lugano - a city that seamlessly combines the charm of Northern Italy and the elegance of southern Switzerland - true beauty awaits. If you are fortunate enough to be meeting one of our high-class Lugano escort models, you are certainly in for a treat.
To match the sophistication of your elite companion, it is time to indulge in the luxury hotels that this picturesque city has to offer. Lugano's finest establishments boast not only opulent accommodations but also breathtaking views of the city's natural wonders.
Join us here at Jade Escort as we take you through our top picks for escort-friendly luxury hotels in Lugano, perfect for you and your elite companion to revel in.
Suitenhotel Parco Paradiso
Prepare to be mesmerised by the astounding scenery of Lake Lugano and the majestic Alps, all from the comfort of the lavish Suitenhotel Parco Paradiso. Nestled on the foothills of the San Salvatore Mountain, this hotel offers more than just views; it offers an unforgettable experience beyond your wildest dreams.
Each unit boasts a balcony or terrace, a private bathroom, a flat-screen TV, and a minibar. Start your day with an American buffet breakfast and relish in Mediterranean delights at La Favola. For live music and entertainment, make your way to The Cuban Bar, and do not miss the cable car rides on the adjacent San Salvatore Mountain, a perfect treat for your elite Lugano companion.
Grand Hotel Villa Castagnola
Discover the magic of a 5-star retreat, nestled on the shores of Lake Lugano… discover the opulence of the Grand Hotel Villa Castagnola. Just a short stroll from the city centre, this hotel offers a tranquil haven for those who want to explore Lugano's charm while enjoying a relaxing getaway.
Originally the residence of a noble Russian family, this historic lakeside gem features an indoor pool, a tennis court, and three exquisite restaurants. There, you can treat your dinner date escort to the finest Mediterranean dishes, all made from the freshest seasonal ingredients. Book your stay at the Grand Hotel Villa Castagnola today, where you and your elite Lugano escort will be pampered in style.
Hotel Splendide Royal
Step into a world of elegance at the 5-star Splendide Royal, Lugano's most fashionable hotel. Established in 1887, this luxury retreat exudes turn-of-the-century charm, occupying a prime location on Lugano's lakeside main street.
With elegant guest rooms, fine cuisine, and a dedicated staff, the Splendide Royal inspires loyalty among its visitors. More than half of the guests are repeat visitors, a testament to the exceptional service and ambience that this hotel has to offer. So, if you are looking to treat your high-class Lugano escort like the queen she is, look no further.
The View Lugano
Waking up to the most breathtaking views of Lake Lugano and San Salvador Park is like something out of a dream. At The View Lugano, this dream becomes a reality.
Every room in this luxurious haven features a furnished balcony, one that serves as your private front-row seat to the beautiful lake. As the sun sets, savour dinner at the Michelin-starred in-house à la carte restaurant, where every bite is pure delight. For the ultimate relaxation, immerse yourself in the wellness area, complete with a rejuvenating sauna, tranquil hammam, and an inviting indoor swimming pool. What more could your elite companion ask for?
Swiss Diamond Hotel and Spa
Indulge in the ultimate celebrity treatment at the Swiss Diamond Hotel and Spa, nestled on the picturesque shores of Lake Lugano. In a place where every moment is a celebration of opulence and leisure, this elegant retreat goes beyond your wildest expectations.
Dining is an experience to cherish here - the Restaurant Panorama, perched on the sixth floor, blends fine cuisine with panoramic views, creating a feast for your senses. For lakeside dining, head to Restaurant Lago, where a selection of delectable dishes await your discerning palate. And if you are planning an event with a party escort model the versatile Restaurant Des Artistes is at your service, suitable for gatherings of all kinds.
Book Your VIP Lugano Escort Today
Regardless of which luxury hotel you choose, your stay in Lugano would not be complete without the perfect companion by your side. At Jade Escort, you can choose from our wide selection of elite escorts in Lugano, each guaranteed to enhance your experience in this beautiful city.
Booking your dream high-class companion is a breeze with our user-friendly online booking form. For spontaneous rendezvous, simply reach out to us via phone at +41762503536 or complete our online booking form. For more details about the booking process and payment options, head on over to our FAQ page.
Looking to paint the town red with your elite companion? Read our blog on the best bars and clubs to party at in Lugano for some inspiration.