The Best Romantic Dinner Restaurants In Bern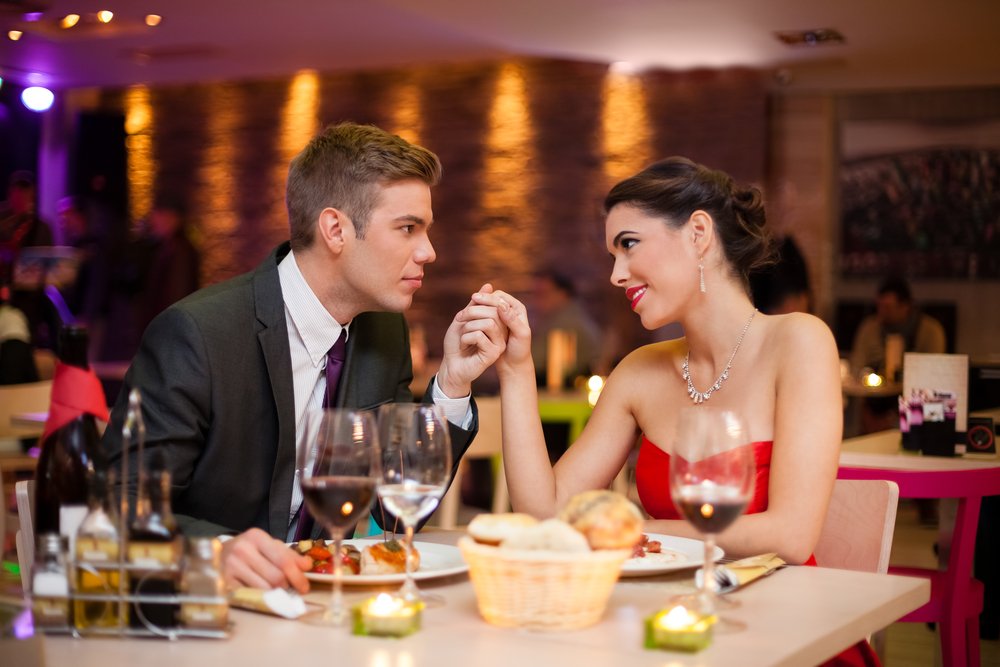 Deep in the heart of Switzerland, the charming and populous city of Bern beckons you with open arms.
As you wander its cobblestone streets, taking in its rich history, the time comes to savor the culinary delights that the Swiss capital has to offer. You, your high-class Bern escort, and the promise of an unforgettable evening in one of the finest luxury restaurants in Bern — what more could a gentleman ask for?
Join us here at Jade Escort as we take you through some of the city's best fine-dining establishments. Ranging from cozy and down-to-earth to haute cuisine, Bern caters to every palate and occasion. These venues are more than eager to provide the perfect setting for your romantic date with an elite Bern companion.
Restaurant Yù
Are you and your elite Bern Escort lovers of Asian cuisine? If so, then Restaurant Yù is the place to be. Be it Chinese, Thai, or Vietnamese, Restaurant Yù's Asian Dream Buffet invites you on a gastronomic journey through Asia. With over 30 Asian specialties to choose from, this is an opportunity to embark on a culinary exploration beyond your wildest dreams.
Delight in freshly prepared sushi, Chinese dim sum, and crispy Peking duck. The menu at Yù is as diverse as it is flavorful, complemented by an extensive wine and beverage selection. As you indulge in Japanese tea or Thai beer, you will find that it is not just a meal; it is an experience—an experience worth sharing with an elite companion.
Restaurant Rosengarten
An exquisite meal coupled with a breathtaking view of Bern's Old Town… sounds nice, right? Well, luckily for you, Restaurant Rosengarten offers precisely that. With panoramic windows and a spacious terrace, this high-end restaurant specializes in serving an array of culinary specialties against the backdrop of the city.
Start your day with a sumptuous breakfast, enjoy reasonably priced lunch specials, or savor a multi-course dinner. However, if you wish to satisfy your palate, it is the perfect place for romantic interludes with your high-class escort lady. And as for the splendid views of the city, they only enhance the ambience even more, making every meal a memorable experience.
Klösterli Weincafe
Indulge in an intimate and stylish dining experience at the renowned Klösterli Weincafe. This charming gem, nestled within a heritage building with a delightful terrace, is a haven for those who appreciate genuine sophistication.
Enjoy premium Italian coffee, explore a creative menu, and choose from an ever-changing selection of 20 exquisite wines. The menu boasts an array of seasonal and regional delicacies, making it the ideal choice for lunch, dinner, or indulging in enticing charcuterie boards featuring dried meats and artisanal cheeses. An evening spent in this luxurious establishment guarantees an extraordinary culinary journey, sure to leave an indelible impression on your elite Bern companion.
Restaurant Casa Novo
Escape to the Mediterranean with Restaurant Casa Novo, a family-run gourmet establishment beyond compare. With 14 Gault Millau points to its name, this restaurant offers Mediterranean delights with a touch of Swiss charm.
Adding to the ambience is a delightful tapas bar, an extensive list of fine wines, and a terrace overlooking the Aare River. And just when you thought it could not get any better, Casa Novo even prioritizes fresh, seasonal, and quality ingredients in its cuisine, making every dish an exquisite experience. In short, it is a sophisticated setting, making it the ideal spot for a romantic evening with your Swiss escort model.
Restaurant at Bergdorf Castle
Take a step back in time and dine like a duke at the Bergdorf Castle Restaurant. Situated within the walls of a 300-year-old granary, this establishment delivers an atmosphere of grandeur and historical significance… one that was once savored by the illustrious Duke Berchtold V, the very founder of Bern himself.
The large arched windows bathe the space in natural light, providing a captivating view of the Emmental Valley. Watch as chefs work their magic in the open kitchen and enjoy their tantalizing dishes on the restaurant's long knights' table, ideal for intimate conversations with your elite companion. And after your romantic dinner date, accompany her to the sunny courtyard, perfect for a cheeky drink or two.
Book Your VIP Bern Escort Today
Now that you have discovered the perfect luxury restaurant for your romantic date, it is time to choose your ideal escort. At Jade Escort, we are here to provide you with the best selection of elite escorts in Bern, each of whom will elevate your fine dining adventures.
Booking your dream high-class companion in Bern is a breeze with our user-friendly online booking form. For spontaneous rendezvous, feel free to contact us by phone at +41762503536. For detailed information about the booking process and payment options, head over to our FAQ page. Your quest for a memorable dining experience in Bern begins here, so book now and let the romance unfold.