Tips For Planning An Escort Date In Chur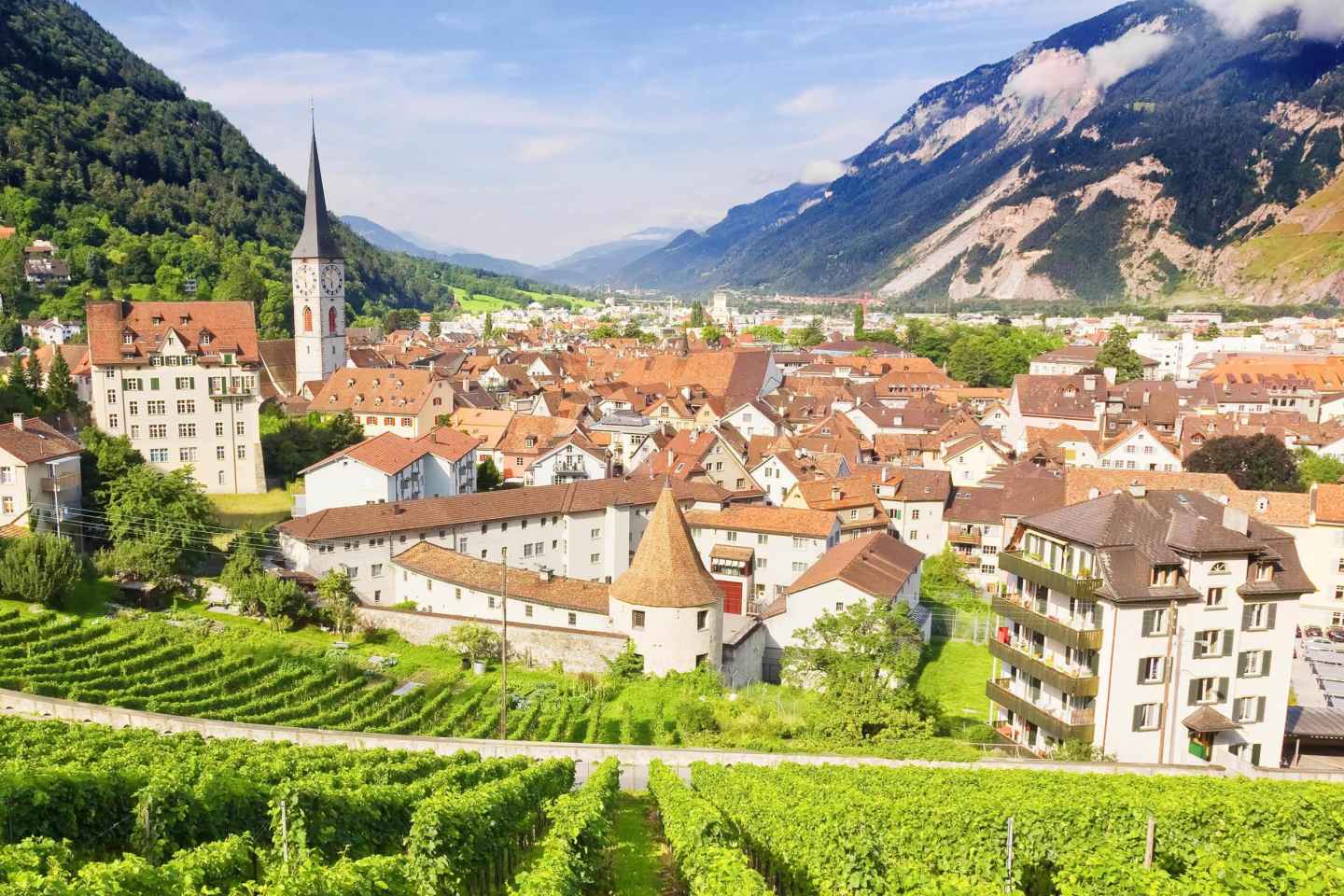 The picturesque town of Chur is a beautiful and cultural destination with numerous sights, magnificent mountain scenery and first-class gastronomy. This alpine city is a popular destination in summer and winter, with many people travelling far and wide to explore everything the town has to offer. The best thing about the town is that there are some beautiful high-class Chur escort models, for example our gorgeous Gabriella, who are happy to accompany you on your adventures around the town.
Shopping in Chur is a pleasure
Shopping in pleasant company with a premium escort is fun. Your escort lady from Chur will be happy to advise you. Popular shopping streets in Chur are the Poststrasse and Bahnhofstrasse in the old town. The wide and prestigious Grabenstrasse is also popular.
Some of the most renowned hotels in Chur
The 4-star Romantik Hotel Stern in Chur, located directly in the center, is a historic hotel of the upper middle class. It is family oriented and enchants with a romantic atmosphere. Here you will feel completely at ease with your escort lady. Hospitality, friendliness, and comfort are a virtue here. The hotel offers an outstanding cuisine. In addition, you can enjoy wines from Chur with your luxury escort lady.
The centrally located 4-star Hotel ABC Chur enchants with style and charm. It is only a few steps away from the city center and only about 500 meters from the train station in Chur. All rooms are bright, modernly furnished, generously decorated and equipped with every comfort. Amenities include both a bathtub and shower, a minibar, free WLAN, a Nespresso coffee machine, a hotel bar, a fitness studio, a spa lounge with a steam bath, a sauna, and a relaxation room. Here you can spend pleasant hours together with your escort lady. Some superior double rooms offer a dreamlike view of the mountains. Thanks to the central location of the luxurious hotel, it is the ideal starting point to make excursions into the wonderful Alps and explore the sights with your premium escort girl. Restaurants are located within a few minutes walk of the hotel.
There are several popular restaurants in Chur
Chur has the highest density of restaurants in Switzerland and convinces with a diverse range of culinary delights. Places to visit with your high-class escort in Chur for example:
The renowned Restaurant Kleinwaldegg, which boasts an amazing view of the city from its picturesque location above Chur, is known for its exclusive international cuisine, prepared with great care and enthusiasm. Fresh and regional products are used by the chefs. Maintaining the season, you and your travel companion can enjoy homemade delicacies. The restaurant has two floors and inspires with a loving ambience and relaxed atmosphere. With an attractive escort lady by your side, you are sure to be in great hands.
Another recommendation for you and your gorgeous escort lady is the Veltliner und Bündner Stuben zum Stern, which is located in the center of Chur and offers an excellent cuisine, a unique atmosphere and hospitality. This fantastic restaurant enjoys an exceptional reputation, where the dishes are prepared according to traditional recipes, in the best quality.
Nightlife in Chur – stylish bars and clubs
Chur awaits you and your premium escort with a varied nightlife. Spend an evening with her at the Mephisto Bar & Club; the bar that convinces with a large offer of drinks such as beers, spirits, cocktails, and good wines. During Fridays and Saturdays, you can enjoy the catching sounds of DJs together with a charming escort girl.
The Giger-Bar Kalchbühl was created by Hans Rudolf Giger, a well-known artist and recipient of the Oscar for his work, and achieved worldwide fame. Here, you can enjoy your drink together with your gorgeous escort model surrounded by skeletons and mythical creatures.
A stylish and cultivated ambience, dignified atmosphere and upscale bar gastronomy await you in the popular Bar La Strega. Have a great day and end it right with an exclusive escort girl from Jade Escort Agency in Chur, serving up a drink or other snacks. The welcoming atmosphere encourages you to feel at ease and enjoy your stay.