Tips For Planning An Escort Date In Winterthur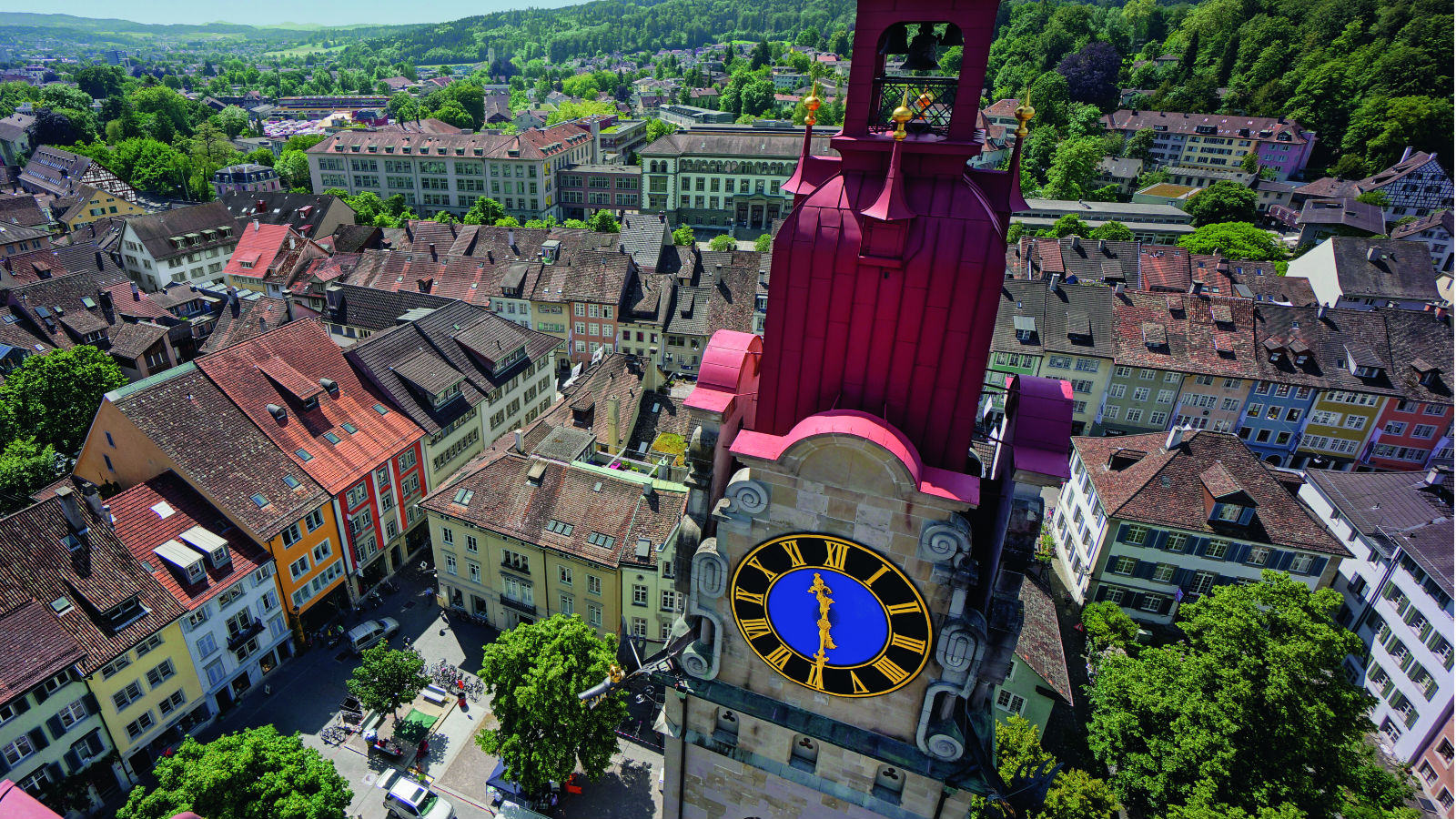 Winterthur - Metropolis with a green heart
When you conquer Winterthur with your High-Class Escort, you will quickly notice that this former industrial city with its approximately 100,000 inhabitants has changed drastically: Here, the industrial heyday began around the year 1800 – especially as a location for the textile and machine industry, for which the city is still known today. However, digitalization has dramatically changed these industries, which are now preferably stationed outside the historic city center. This has had a positive impact on the cityscape and the expansion of the service sector. Today, Winterthur is an exceptionally attractive city that offers enormous diversity and thus a high quality of life.
This is due to the city's optimal location: It is framed by rolling hills, with a high proportion of green and wooded areas that have been preserved in the urban area. So, if you stroll through the green spaces with your high-class escort during nice weather, you will meet many locals who spend their free time here. In this city, people enjoy themselves to the fullest – in the street café in Oberer Graben, during a walk in the charming old town or while shopping in Marktgasse. In Winterthur, coziness and the advantages of a big city are combined harmonious – a perfect environment for an exciting date with your beautiful luxury escort.
Winterthur - shopping at ease with your VIP escort
A shopping tour with a charming and beautiful escort lady is a special experience – and Winterthur offers everything your heart desires: Browse through the exclusive boutiques in the Marktgasse, get to know the Swiss escort lady by your side better – and in this way give the sensual tension the space to unfold. When you examine watches and jewelry or try on fine fashion with your escort girl, the anticipation of togetherness can grow even stronger. Your elite travel companion will be happy to provide you with expert advice; your high-class escort is not only fashion-conscious, but also decidedly style-conscious.
Stylish overnight stay in Winterthur – including romantic moments
If you are looking for the perfect retreat to spend exciting hours with your premium escort in first-class surroundings, we recommend the five-star Hotel Banana City: here you will find everything you need for a relaxing stay – from comfortable suites to culinary highlights and the Banana Bar & Lounge, where you can enjoy delicious cocktails. You should definitely take advantage of the hotels' spa offer, which includes a sauna world and a brine thermal bath. Relaxation is guaranteed.
Of course, there are also alternatives that you can visit with your premium escort lady. These include, the Plaza Hotel Winterthur, the Park Hotel Winterthur or the Sorell Hotel Krone – all luxury hotels that which are easily reached. Zurich airport is very close by – especially for business trips, this should be an advantage. Should this be important to you, we will be happy to ensure absolute discretion. It is best to discuss these details with us in advance, we are happy to take care of all the details.
Special delicacies and culinary highlights in Winterthur
Winterthur offers a wide variety of restaurants – so you are spoiled for choice. Now, preferences vary greatly, but we can give you a few recommendations: If you visit the Wülflingen Castle, you can look forward to fine French cuisine, but also traditional Swiss and European dishes in a dignified ambience. Mediterranean, fresh from the market and healthy – this is how the menu presents itself at Al Giardino Ristorante & Cigar Lounge, which takes you and your elite escort lady on a culinary journey to sunny Italy. The Restaurant Strauss Vineria & Bar awaits you with modern culinary interpretations that will please not only your palate but also your eyes. If you prefer to leave the choice to chance, simply stroll through the old town with your Swiss escort lady – you will find what you are looking for. You can also make use of the restaurants in your luxury hotel and let yourself be pampered right on the spot.
Nightlife in Winterthur - the right offer for every requirement
You can also rely on Winterthur in this respect – here, night is gladly turned into day: If you desire live music, you should visit the Salzhaus with your exclusive escort girl. The Albani Winterthur and the Green Klub are equally exuberant. If you want sophisticated drinks in a trendy atmosphere, the Arch Bar, which has its fan community, is the place to go. At the end of an exciting nightlife tour, you can visit the bar in your luxury hotel and thus let the exciting hours with your young escort model begin in style.