The Best Romantic Dinner Restaurants Around Zurich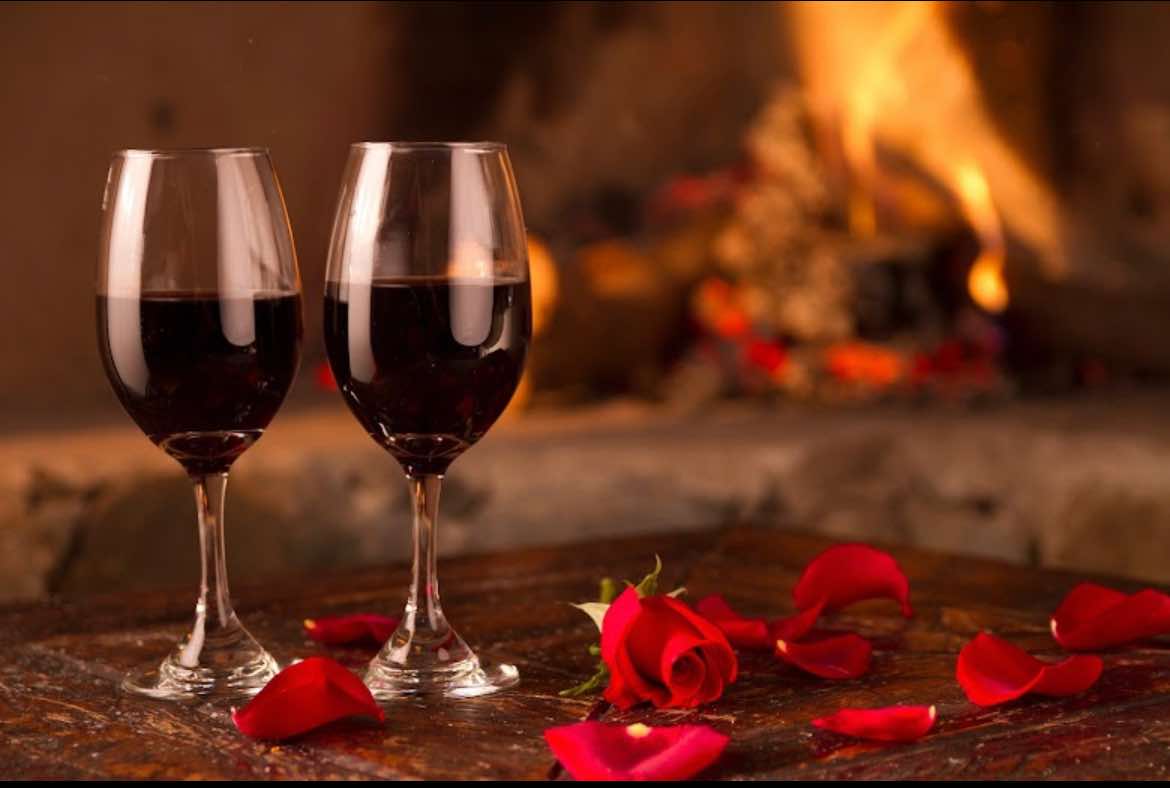 Lose yourself in the beauty of Zurich, a seductive city where elegance and charm go hand in hand.
Here at Jade Escort, our premium escort models in Zurich possess irresistible charm, intelligence, and the ability to engage in high-level conversations. These luscious girls deserve to be treated like the queens they are, so why not indulge them with an unforgettable dinner date at one of the city's finest establishments?
In this tantalizing guide, we will whisk you away to the best dinner date restaurants around Zurich, where romance is served on a silver platter.
Carlton Restaurant & Bar
Step into the Carlton Restaurant & Bar, a beacon of elegance in the heart of Zurich. With its elegant ambience and cosmopolitan atmosphere, this exquisite establishment sets the stage for an unforgettable evening with your dinner date escort in Zurich.
The menu at Carlton boasts multicultural and creative dishes alongside well-established classics. From the first bite to the last, you will savor the exceptional cuisine that this highly esteemed restaurant is known for. And let us not forget the pièce de résistance—the award-winning wine cellar, home to 990 different wines!
After your sumptuous meal, do not rush off. Take a seat at the spacious cocktail bar, located directly on the famous Paradeplatz, and engage in a delightful conversation with your special companion over a drink or two.
eCHo Restaurant
If you are eager to immerse yourself in authentic Swiss cuisine, look no further than eCHo Restaurant, conveniently located close to Zurich Main Station. Here, you and your Zurich escort can embark on a culinary journey through the heart of Switzerland.
The kitchen team at eCHo prides itself on using seasonal and local products to create traditional Swiss fare that is nothing short of extraordinary. From fondue to Rösti, every dish is prepared according to original recipes, ensuring an authentic and delectable experience.
So, if you are looking for somewhere to take your luxury dinner date escort, eCHo Restaurant is the place to be!
Restaurant Sonnengalerie
Calling all gourmands: prepare to be enchanted by the famous and highly esteemed Restaurant Sonnengalerie. This culinary gem is revered for its outstanding gourmet cuisine and elegant, garden-like surroundings, setting the stage for a dining experience like no other.
At Restaurant Sonnengalerie, you will be treated to first-class regional products, a bounty of ProSpecieRara vegetables, and the culinary prowess of the kitchen team. Together, they create culinary masterpieces that will leave you and your Zurich dinner date escort in awe.
For a more down-to-earth experience, Restaurant Sonnengalerie boasts one of the most beautiful beer gardens on Lake Zurich. Shaded by trees, this serene setting allows you to enjoy self-service dishes paired with the perfect beer. And if you are looking to end the day in style, head to the Tower Bar for a digestif or nightcap in a stylish atmosphere. What more could a high-class Zurich escort ask for?
Uto Kulm
For a dinner date with breathtaking views over the city of Zurich, Uto Kulm never fails to impress. The elegant restaurant, with its exquisite à la carte dishes and market-fresh menus, offers various settings to choose from.
Whether you opt for the panorama terrace with its spectacular view, a private meal in the winter garden, or the intimacy of the Maiensäss alpine hut, Uto Kulm sets the stage for unforgettable moments.
It is not just a dinner destination; it is also an ideal venue for social gatherings! So, if you happen to be meeting a party escort model in Zurich, Uto Kulm offers the perfect backdrop for big events, all while enjoying the stunning scenery.
Restaurant Alpenrose
Transport yourself to another era at Restaurant Alpenrose, a high-ceilinged, timber-clad venue adorned with cultural artifacts. This restaurant, dating back to the turn of the last century, offers an extraordinary dining experience like no other. Despite a decor overhaul, it retains an air of nostalgia, making it a unique setting for your dinner date.
Situated near Escher-Wyss Square, Restaurant Alpenrose specializes in unpretentious Swiss gastronomy. Emphasis is placed on using the freshest ingredients, with most produce sourced from local farmers and outlets dedicated to organic and eco-friendly food. Treat your dinner date to a unique culinary journey, one that celebrates Swiss culture in all its glory; book your table today.
Zurich Escort Models Available For Dinner Dates
Are you seeking the company of a young Swiss escort girl in Zurich? Well, you are in for a delightful surprise. Our elite Zurich escorts offer various services for you to enjoy anywhere in the city, ensuring that your evening is as unforgettable as the dinner date itself. Whether you prefer blondes or brunettes, slim or curvy, enhanced or natural escorts, we have the perfect companion to cater to your tastes.
Booking with Jade Escort Agency is a simple process. Just give us a call at +41762503536 or reach out via WhatsApp. Alternatively, you can fill out our online booking form, and we will get back to you promptly.
So, what are you waiting for? Indulge in the culinary treasures of the best dinner date restaurants in Zurich, and let the charm of our VIP escort models elevate your evening to new heights. Also, be sure to read our blog for more tips for planning an escort date in Zurich.